Roof Replacement Services in Watertown, CT
Is your roof worn out, damaged, or simply outdated? Don't let a faulty roof compromise your property's safety and value. At Maynard Roofing LLC we understand the importance of having a strong, durable roof over your head. That's why we offer comprehensive roof replacement services to homeowners and businesses in Watertown, CT, and the surrounding areas. Speak to us today for a roofing estimate on your roof replacement.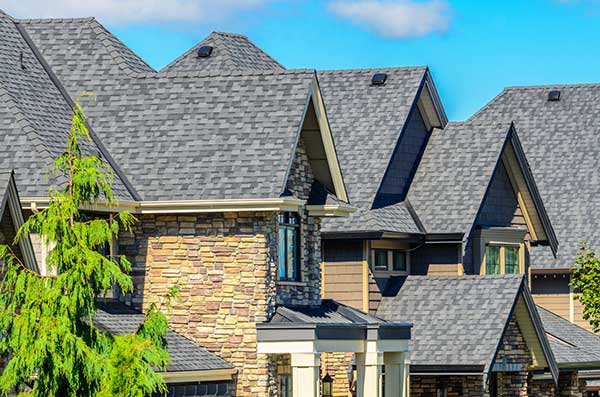 We take pride in our high-quality workmanship, attention to detail, and customer satisfaction. With over five years of experience in the industry, we have the expertise and skills to handle all types of roof replacements. Whether you need a complete tear-off and installation or a partial replacement, we've got you covered.
Our Roof Replacement Services
At Maynard Roofing LLC we offer a range of roof replacement services, including:
Asphalt shingle replacement: Asphalt shingle roofs are a popular choice for their affordability, durability, and ease of installation. However, over time, they can become damaged, cracked, or worn out. We offer asphalt shingle replacement services that ensure your new roof is strong, long-lasting, and aesthetically pleasing.
Metal roof replacement: Metal roofs are known for their durability, energy efficiency, and low maintenance. If your metal roof has reached the end of its lifespan, our experts can replace it with a new, high-quality metal roof that suits your property's style and needs.
Tile roof replacement: Tile roofs are beautiful, long-lasting, and highly resistant to fire, insects, and weather damage. However, they can be heavy and require special installation techniques. Our team has the experience and equipment to safely and efficiently replace your tile roof with a new one that adds value and beauty to your property.
Why Choose Maynard Roofing LLC?
At Maynard Roofing LLC we strive to provide our clients with exceptional service, quality workmanship, and competitive pricing. When you choose us for your roof replacement project, you can expect:
A free roofing estimate that outlines the scope of work, materials, and pricing
A dedicated project manager who oversees the entire process and communicates with you every step of the way
High-quality materials from top-rated manufacturers in the industry
Timely completion of the project with minimal disruption to your daily routine
A comprehensive warranty that covers our workmanship and materials
Contact Us Today for a Free Roofing Estimate
Don't wait until your roof starts leaking or causing damage to your property. Contact Maynard Roofing LLC today to schedule a free roofing estimate and discuss your roof replacement needs. Our friendly and knowledgeable team will guide you through the process and ensure that you get the best value for your investment. Call us at (203) 725-5774 or email us at maynardroofingllc@gmail.com to get started.